Dispute and Collection Management
A workshop with numerous suggestions and tips for a swift and smooth adoption of Dispute and Collections Management in your company – presented by Reinhard Müller , SAP® senior consultant with years of experience and extensive expertise.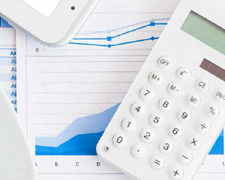 1,250 EUR p/day + travel (Workshops held at client's place)
Effective cash collection and sustainable reduction of the DSO is a matter of fast, efficient and systematic processing, monitoring and escalation of overdue accounts receivable. This requires innovative tools to support operational processes, possibilities for validation and prioritization of dispute cases and reports to increase transparency on the details of payment differences and delays.
Direct access to all customer related information and the ability of centralized management of payment promises – combined with rules for automated prioritization of customer items on work lists – will help to ensure a proactive approach and fast response times to the customer as part of the dispute management.
All customer contacts are stored and are always accessible.
The workshop aims to present all the important functions and design parameters in customization – in a live demonstration.
Basic Settings
Business Partner
Integration Accounts Receivable
Customizing
Collection Profile
Collection Segment
Collection Group
Activation and Periodic Work
Creating Worklists using Strategies
Editing Worklists
Promise to pay
Disputes
Reminders and Notes
Communication and correspondence
Key Figures
Reorganisation of Worklists
Managers and members of Financial Accounting and Corporate Controlling
IT members (esp. SAP® application support in the area Finance and Controlling)
Business members in preparation for their role as key users in SAP® projects
Junior consultants in the course of their education and training with regard to SAP® Consulting

Speaker
Reinhard Müller
Reinhard Müller studied Business Administration at the University of Paderborn, before specializing in SAP. He uses his in-depth knowledge of national and international accounting regulations as well as group accounting in the design of SAP® solutions. Reinhard has extensive SAP and market knowledge, having overseen the implementation of projects carried out for the most demanding companies. He is a well-regarded industry expert on migration to SAP platforms in the retail, automotive and telecommunications sectors.
Visit us and learn more about interesting and innovative topics in finance and controlling. Our practical workshops are content oriented to small groups of participants to ensure a broad space for interaction. We discuss your individual questions and tackle technical implementation. On request we can also put together individual workshop packages for you, and carry out events at your site.