Our Partners
At Conessent Consulting, we partner with leading companies to extend their expertise and software with our industry-tailored solutions.
The result?
A more innovative and agile solution that meets your business needs.

Our partners in the field of fraud management solutions
REMEDYNE provides fraud and error prevention and management software for SAP® ERP systems. The SAP® certified solution continuously monitors data and business processes in the SAP® system. Bogus or erroneous transactions are flagged and the software supports resolving the issues effectively and efficiently. REMEDYNE Continuous Monitoring is an Add-On for SAP® ERP, easy to deploy and use.The partnership with REMEDYNE is focused on the continuous development of the Add-on and the permanent improvement of our customer's process quality in SAP® ERP.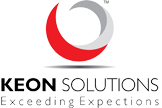 Our partner in the field of SAP® application management solutions
KEON is our SAP® Partner providing flexible, competitive and high-value SAP® application management services. As a SAP® centre of excellence, their focus is on SRM, ECC, Ariba, NetWeaver & Sybase. Together with KEON we develop new software solutions and provide 24/7 onsite, offshore and nearshore support based on highest SLA standards. Our Portfolio Manager product was developed in collaboration with KEON.

Our partners in the field of business intelligence solutions
Pomerol Partners is an internationally renowned QlikView implementation partner, developing strategic business intelligence solutions for large enterprise groups worldwide. The partnership with Pomerol is designed to develop flexible reporting environments for SAP® customers, culminating in Cross Module Analytics – a pre-configured, QlikView-based BI solution for SAP® environments.
Our partner in SAP® implementation projects, basis support and hosting solutions
iCAS is a SAP® certified partner providing SAP® ERP solutions for medium size companies – covering the implementation and basis support, training and education as well as business process and management consulting. iCAS is our partner in SAP® implementation projects and hosting-provider for our clients.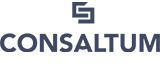 Our Partner in SAP® Billing Management (Agency Business in SAP® ERP)
CONSALTUM is a consulting company with many years of comprehensive experience with successful projects in SAP® billing management.
Our comprehensive understanding of
SAP
®

and business insights
enables us to listen, challenge and deliver innovative end-to-end solutions, ensuring the success of your existing and future SAP® investment.